Many of you hear me griping about our tiny flat. Our flat is a 30 square meter studio apartment (323 square feet), so it is tiny. I dream often of bigger spaces...
I am in Debt, so we are going to stay here as long as we can bear it. Often I feel like I cannot bear it any longer. I end up looking at apartments online and dreaming about having another room to hang out in. I shouldn't be, so instead of looking at available apartments online tonight I am going to share a few inspiring small spaces with you.
click image for source.
Some benefits of living in small spaces..
-less space to clean
-less pack-ratting of things that we don't need and use on a regular basis. (clothes, appliances, books.)
-lower energy bills and definitely more sustainable for the environment.
-we also eat fresher food. We don't have much food storage space or a freezer so we limit a lot of stored goods with lots of preservatives. Though sometimes I really wish we had a freezer it actually is a good thing.
another tiny benefit is that when we are eating a meal and forget something, like a fork or a glass of water, often we don't even have to get up because it is in arms reach. haha. That is my laziest benefit I could think of.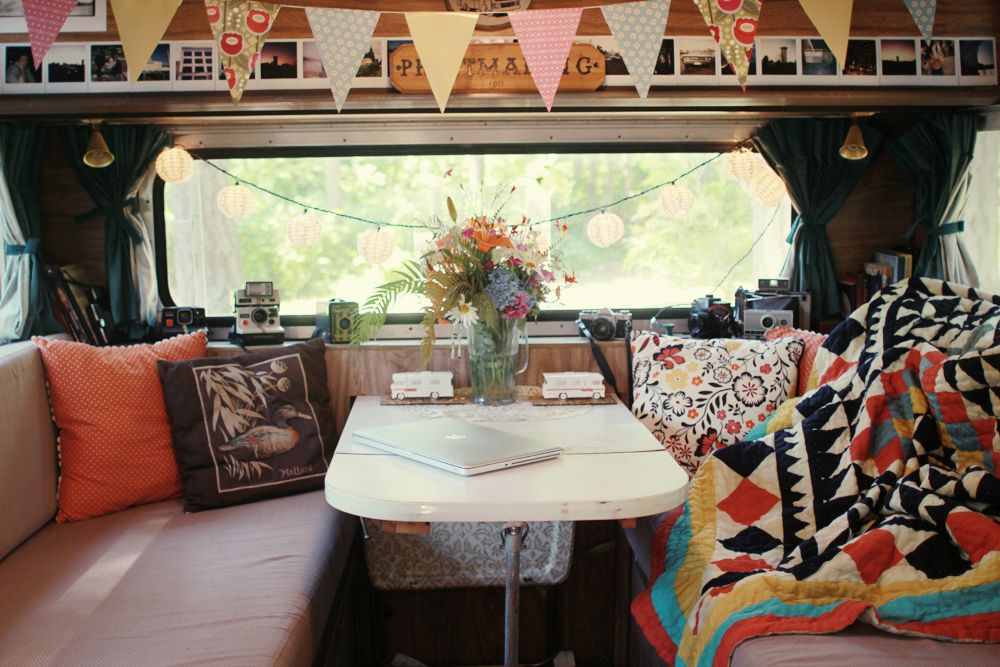 Alrighty, if you have 10 minutes to spare watch this amazing apartment unfold. I identify a ton with what he says about his place being an active place. Ours is a lot less efficient than this but it is also a puzzle which gets shifted around for different uses.
I am trying to love our tiny flat and thinking about the benefits of small space living is really helping!
Do any of you live in a tiny space? What do you love about it?
anna